July 2015 Update
Stories of Hope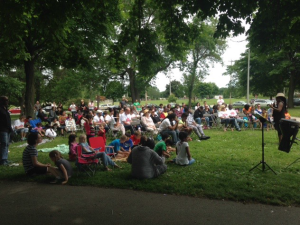 On June 28th we had our first summer outreach service and cookout in the park. 150 adults/25 kids attended! We    shared testimonies, worship songs, the Gospel message and lots of food. More than 35 people came forward for  salvation, healing and hope! Praise God! Our summer outreaches are being supported by several area churches  & ministries. Northbrook provided food, BASICS connected us to someone with a popcorn machine,Northwest Baptist  connected us to a mission team from Texas that will be running our VBS, JohnRoss Ministries provided training &  messages, several volunteers came from Eastbrook, Elmbrook loaned us chairs, etc. There are still many opportunities  to get involved! Let us know if you are interested!
---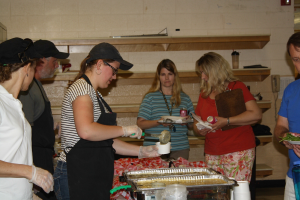 On June 8th we partnered with Northbrook Church to host a Teacher Appreciation Lunch at Carver School. Carver is    the school we hold our Sunday worship services in. It was a great time of getting to know the staff and they were so  grateful for the support and our presence in their school.
---
How You Can Help Us Reach the World? Hop on over to our partner with us page to learn details.