August 2015 Update
As we close out the summer we look back on Ethnos' four summer outreaches and want to give a special shout out to all of the churches and individuals that made them possible.
Ethnos Summer Outreaches:
June 28 – Carver Park
150 attended
35 came forward for salvation and healing
July 19 – Carver Park
150 attended
20 came forward for salvation
20 came forward for healing
July 20-23 – Vacation Bible School – Hope Christian School Fortis
30 kids attended
3 accepted Jesus as Savior
August 16 – Kadish Park
50 attended
20 people came forward for healing
  
A special thank you to those we partnered with this summer:
Northbrook donated for food for outreaches and VBS & sent Elie &Luna to the Leadership Summit
Eastbrook sent volunteers
Elmbrook loaned chairs
Westbrook sent volunteers and gift cards
JohnRoss Ministries did training and preached the Gospel message
Lennox Barnett Ministries led worship at one of the outreaches
BASICS helped us network
Spring Creek donated hot dogs/brats
Northwest Baptist connected us to a mission team from 1st Baptist Sulphur Springs in Texas who ran our VBS
God's Official Messengers sang at one of the outreaches
CRU Inner City supplied us with 25 backpacks to give out as we followed up with VBS kids
Fox River sent some of our leaders to the Leadership Summit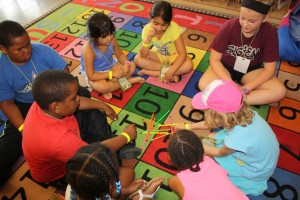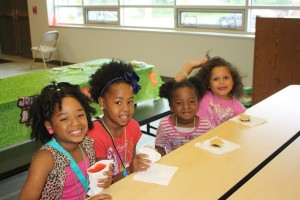 Stories of Hope
• A 10 year old boy, friend of an Ethnos family, attended VBS and accepted Jesus as Savior.
• A non-English-speaking Iraqi woman from Ethnos was in pain and asked her daughter's eGroup to pray for her. A white American man silently asked God to give him the pain instead. He received the pain in his hand and the woman was freed from the pain. After about 24 hours his pain was also taken away. God is active and real at Ethnos!
• An 11 year old girl from Ethnos accepted Jesus as Savior at our July outreach after hearing the Gospel message and fully understanding it for the first time.
• A group of men gather each July in Carver Park to honor and remember a friend who was killed a few years ago. We were able to honor their friend and pray for them during our outreach service.
• At our June outreach, a woman from Ethnos came forward for healing of her knee which had been bothering her for a long time. Because of her faith, her knee was healed in that moment and she has had no pain since.