September & October 2015 Update
---
September
1 Year Anniversary Celebration!!
September 20 at McKinley Beach
Baptized 9 adults and teens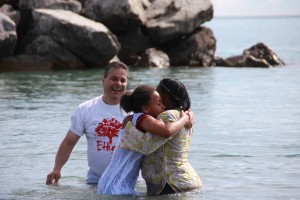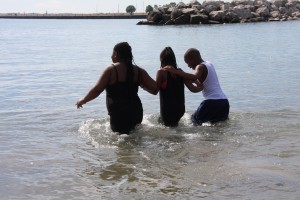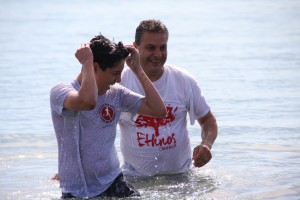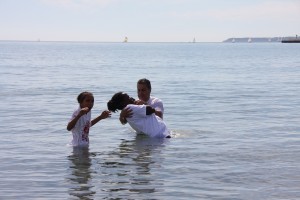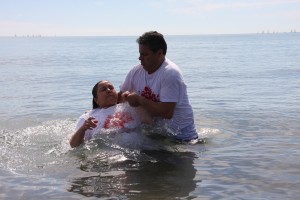 ---
October
Adopted Hillside Community which surrounds Carver Park where we had outreaches this summer.
11 – We brought bag lunches and church info to Hillside and reconnected with several people we met at the summer outreaches as well as new people. Relationships are being built and trust is forming.
31/Nov. 1 – Halloween Outreach – We went to Hillside and brought candy and invitations to our Thanksgiving Outreach which will include Boxes of Love (Thanksgiving Meals) for them to take home.
Stories of Hope
A Hispanic mother & daughter accepted Jesus as Savior in early September at our worship service.
We celebrated 9 baptisms at our 1 Year Anniversary Celebration!!
While going door to door in the Hillside Community to pass out bag lunches in October, an Ethnos white woman reconnected with a black woman she used to minister to as a child. The black woman was so excited saying that she'd been looking for her for a long time and had very fond memories of the camping trips the white woman had taken her on.  The black woman, her mother and her children attended church the following Sunday and plan to make Ethnos their church home.
A teen black boy from Ethnos was in the hospital for several days. Many Ethnos people went to visit him.  One of our Pastors was able to have a very open conversation with him about his faith.
We added a kids class for 5th-8th graders to our children's ministry on Sunday mornings. The kids are loving it and growing in God's Word.