January & February 2016 Update
In January
–We celebrated African American culture on January 17th with a wonderful meal
–A Hispanic woman and her three daughters have started attending Ethnos.  She accepted Christ in January.  Shortly after that she heard a testimony at Ethnos of a woman who lost her husband several years ago and how God has been faithful and close to her.   The woman lost her uncle the next day and said that because of hearing that testimony she is able to trust that God will take care of her and her family.
–Children's Ministry – Our 1st-4th grade class is learning how to pray and trust God with their needs & hearts.  They use a Prayer Bowl (symbolic of the bowl of prayers in heaven found in Revelation 5:8) to write their requests and present them to God.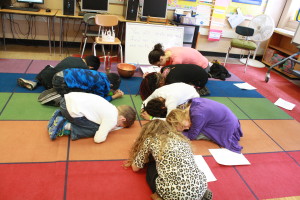 ---
In February
–We celebrated Asian cultures on February 21st with a song by two Filipino boys, a beautiful scripture reading and delicious meal. (Watch the video here!)
---
–We celebrated Black History Month with a performance from the Bronzeville Arts Ensemble in our February 28th service. (See the video here!)
–Two teen girls are meeting with one of our Pastors weekly to study the Bible.  They are hungry for the Word and eager to know more about Jesus.  One accepted the Lord in February.  Pray that the other one accepts him soon!
–An 8 year old girl accepted the Lord in February! Praising God for what He is doing among the children at Ethnos!
–Our 5th – 8th grade class is diving deep into Genesis and getting excited about the intentionality and creativity God used in making the earth and everything in it.  We are grateful that one of our men has stepped up to help lead the class in the last month.
Find out how you can partner with Ethnos!