Elie Hasbani
Lead Pastor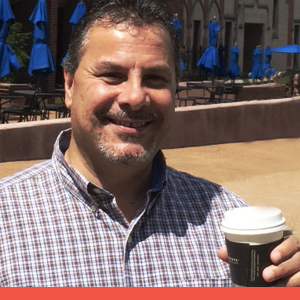 Bachelor of Theology Degree, Mediterranean Bible College, Beirut, Lebanon; Masters Degree in Religion, Trinity Evangelical Divinity School, Deerfield, IL; Doctorate Degree in Ministry from Trinity Evangelical Divinity School, Deerfield, IL.
Served 13 years as Nations Pastor at Milwaukee, WI's multi-ethnic Eastbrook Church working with large numbers of internationals coming to the US as workers, students, refugees, or immigrants.  Trained church leaders in biblical mission and cross-cultural experiences globally and locally; taught Bible studies, created a network of pastors across denominational lines to pray for Milwaukee; served as an executive leader for the 2011 Billy Graham "Rock of the Lakes" event in Milwaukee.  Currently, heading to plant Ethnos Church in Milwaukee.  Never forgetting the difficulties of living as an amputee after a 1985 land mine explosion in south Lebanon, Elie founded Running for Hope, a 501(c)3 Christian nonprofit based in Milwaukee, WI in 2007.
Dr. Hasbani has been interviewed for numerous publications, and featured on programs like CNN, MSNBC, Fox 6 Milwaukee, WI, and WUWM public radio.  CBN devoted a 2012 segment to Elie's life on "The 700 Club".  His life's journey is now documented in the book, "THE GOOD SOLDIER", published by WestBow Press in 2011.
Elie and his wife, Luna, married in 1991 and have three boys. The family enjoys swimming, jogging, and traveling.
EMAIL – 414.374.3457